Breast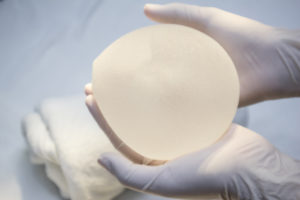 Recently, textured breast implants have been linked to a rare type of non-Hodgkins lymphoma called Breast Implant Associated-Anaplastic Large Cell Lymphoma (BIA-ALCL). As a board-certified plastic surgeon who has performed a large number of procedures involving the placement of breast implants, from breast augmentation to breast reconstruction, I think it is important to address these rising concerns among my patients with reliable facts and up-to-date information about BIA-ALCL:
BIA-ALCL is a very rare type of cancer.
BIA-ALCL is a very treatable form of T-cell lymphoma, not breast cancer.
It is believed that 1 in 30,000 women with textured breast implants develops BIA-ALCL.
Confirmed cases of BIA-ALCL have been associated with both textured saline implants and textured silicone gel implants.
Smooth breast implants have not been linked to instances of BIA-ALCL.
Women with textured breast implants should pay close attention to any swelling or lumps that develop in the breasts.
If you have a concern about BIA-ALCL, contact your plastic surgeon as soon as possible for an examination and further testing if necessary.
BIA-ALCL can often be treated by removing the breast implant and the tissue capsule that surrounds the implant. In some rare instances, further treatment may be necessary.
As always, your health, safety, and satisfaction are my primary concerns. I am happy to answer any questions you have about BIA-ALCL and will be forthcoming with any new developments on this front. If you are interested in more information on BIA-ALCL, I have recently updated my breast implants page with a new section dedicated to BIA-ALCL and helpful informational resources on the topic. I encourage you to visit this page and explore the resources presented to further educate yourself about BIA-ALCL.
Questions about BIA-ALCL or other breast implant concerns? Dr. Zimmermann can help. Contact The Aesthetic Surgery Center of Napa Valley to schedule an appointment.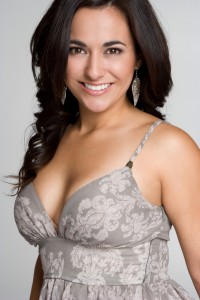 Our board-certified plastic surgeon in Napa Valley, Dr. John P. Zimmermann, discusses advantages and disadvantages of specific breast implant shapes.
Every breast augmentation patient is unique. By keeping in mind that each of our patients has a different chest wall diameter, a different volume of existing of breast tissue, and different aesthetic desires, we can take steps to ensure we are delivering results that meet their expectations. While some women want to look completely natural after surgery, others want an even fuller and more pronounced bust – and we want to make our patients happy.
While most of our patients have an idea of what they would like their results to look like, we provide a lot of guidance when the patient is deciding on a specific breast implant. Most patients do not have concrete information. They may have conducted some online research, but there are many "facts" about breast augmentation on the internet that are simply not true. Patients do not often come in for a consultation knowing if they want a round implant or a teardrop implant, but we are here to help them make an informed decision. Breast reconstruction patients in particular tend to leave the majority of the decisions up to us and rely on our experience.
Though new form-cohesive teardrop implants are now available, they are not necessarily the best choice for each breast augmentation candidate. The teardrop implants are more expensive than the round implants, and while some patients with a fairly small breast diameter will benefit from the teardrop implant's ability to fill out some of the adjacent tissue, many patients don't actually need that benefit. For patients with a fair amount of breast tissue that are seeking to create a more rounded contour to the breast, round implants may actually be the better option.
To learn more about Dr. John P. Zimmermann and how breast augmentation can help meet your aesthetic needs, please contact our office today.