A Message from Dr. Zimmermann About BIA-ALCL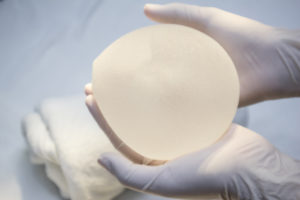 Recently, textured breast implants have been linked to a rare type of non-Hodgkins lymphoma called Breast Implant Associated-Anaplastic Large Cell Lymphoma (BIA-ALCL). As a board-certified plastic surgeon who has performed a large number of procedures involving the placement of breast implants, from breast augmentation to breast reconstruction, I think it is important to address these rising concerns among my patients with reliable facts and up-to-date information about BIA-ALCL:
BIA-ALCL is a very rare type of cancer.
BIA-ALCL is a very treatable form of T-cell lymphoma, not breast cancer.
It is believed that 1 in 30,000 women with textured breast implants develops BIA-ALCL.
Confirmed cases of BIA-ALCL have been associated with both textured saline implants and textured silicone gel implants.
Smooth breast implants have not been linked to instances of BIA-ALCL.
Women with textured breast implants should pay close attention to any swelling or lumps that develop in the breasts.
If you have a concern about BIA-ALCL, contact your plastic surgeon as soon as possible for an examination and further testing if necessary.
BIA-ALCL can often be treated by removing the breast implant and the tissue capsule that surrounds the implant. In some rare instances, further treatment may be necessary.
As always, your health, safety, and satisfaction are my primary concerns. I am happy to answer any questions you have about BIA-ALCL and will be forthcoming with any new developments on this front. If you are interested in more information on BIA-ALCL, I have recently updated my breast implants page with a new section dedicated to BIA-ALCL and helpful informational resources on the topic. I encourage you to visit this page and explore the resources presented to further educate yourself about BIA-ALCL.
Questions about BIA-ALCL or other breast implant concerns? Dr. Zimmermann can help. Contact The Aesthetic Surgery Center of Napa Valley to schedule an appointment.