Dr. John Zimmermann Receives Humanitarian Award for 45 Years of Philanthropy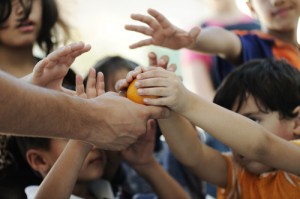 At the Aesthetic Surgery Center of Napa Valley, we are committed to helping the underprivileged around the world receive the care and treatment to which they would otherwise have little to no access. Our experienced plastic surgeon, Dr. John Zimmermann, has traveled extensively to provide his expertise and skill to disadvantaged individuals. To date, he has visited 15 underdeveloped countries and performed much needed cosmetic and reconstructive procedures. To honor his tireless work, the Marquette Medical Alumni Association recently bestowed Dr. Zimmermann with a Humanitarian Award for his 45 years of service and dedication to global health.
Presented on May 1, 2015, by Dr. Zimmermann's alma mater, the Medical College of Wisconsin, the Humanitarian Award recognizes our plastic surgeon's devotion to global health and well-being. In addition to acknowledging his 45 years of mission trips, the accolade also highlights his 23 years of leadership within his medical fields.
Dr. Zimmermann is honored to receive this prestigious distinction, and he looks forward to continuing his outreach programs and assisting patients with their plastic and reconstructive needs both at home and around the globe.
For more information about Dr. Zimmermann and his charitable programs, or if you would like to schedule a consultation, please contact us today.